Free Color Banner PPT Template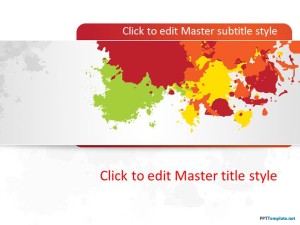 Free Color Banner PPT template has a world map with bright colors representing different countries of the world. Make an high school presentation in geography class and teach kids in an interactive manner. Add features like audio and animations upon clicking a region. Use bullet points to add statistical information to help kids get a deeper understanding of where a country is located and what are its natural resources. Deliver an effective presentation about the exports of different countries throughout the world with educational PowerPoint themes.
Download Color Banner PPT background for popular presentation tools, such as Microsoft PowerPoint and OpenOffice. Describe how the World Atlas and Geographical Coordinate System works with examples by using the master slide. Explain facts associated with major countries of the world, including their Census, imports, exports, language and climate to kids in a fun manner.
or Sign In to Enable Downloads (it is FREE)